Archive for November 2015
Livos Australia's Blog
Submitted by Angela: 18-Nov-2015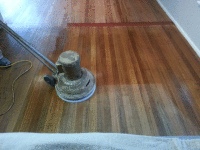 Removing walls and need to patch up the timber floor?
Whatever the species it is always best to go to the trouble of sourcing old recycled timber. It won't be as easy as buying new boards but the little bit of extra effort will pay off in the long run. Yes, it is a bit more expensive than new but for most it won't break the budget. Why go to this extra effort?
...
read more
Submitted by Angela: 4-Nov-2015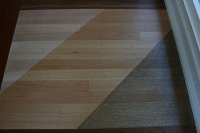 Tips and Tricks for Staining floors (Timber)
Puttying
All puttying should be completed prior to sanding. If the floors are very rough and uneven, an initial rough sand can take place prior to puttying. Livos recommends Timber mate putty (available in various colours at most hardware stores)
If using epoxy putty or resins, especially to fill large holes, the surface should be slightly roughened to match the surface of the timber. (Otherwise it will show up as shinny spots on a satin finish). A suggestion would be to use black (ebony) putty in gum veins or natural imperfections to highlight these "natural" imperfections. For man made holes such as nail holes use a colour as close as possible to the timber. When using a stain the putty will absorb the colour of the stain.
...
read more