Other Eco Friendly Products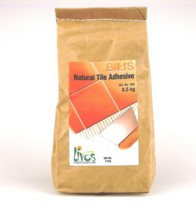 Livos do not use cement in the Bilis tile adhesive as many of the other products do. Furthermore it does not contain plastic binders, off-gassing plasticizers or other auxiliary chemicals. These chemicals, contained in other products are not blocked by any joint filling compounds or grout, which is used between the tiles.
The Bilis tile adhesive has a wide range of application and is suitable for interior ceramic tiles and small mosaics on walls and floors made of concrete, composite materials, plaster, gypsum board, breeze block or chalky sandstone. It is also suitable for heavy floor tiles however not for heavy wall tiles.
Please Note: A Normal household tile can be fastened on a wall with Bilis and after being completely dry, a maximum weight of 300g could be hanging from the tile. The maximum weight of the tile should be 250gm.
Made from renewable raw materials, it is VOC (Volatile Organic compound) free. Available in 0.05, 5 and 25kgs.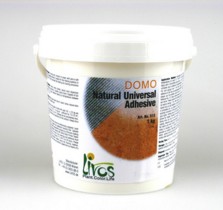 DOMO Natural Universal Adhesive, a viscous and easily spread natural resin dispersion adhesive. It forms a durable and elastic bond, ensuring long-lasting results. DOMO versatile adhesive caters to all your bonding needs in different materials. DOMO Natural Universal Adhesive, a non-toxic and natural solution that provides exceptional adhesion and flexibility.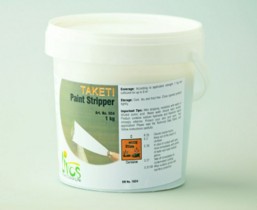 For stripping saponifiable dispersion paints, oil paints, natural and synthetic resin varnishes from various surfaces.