Archive for October 2015
Livos Australia's Blog
Submitted by Angela: 21-Oct-2015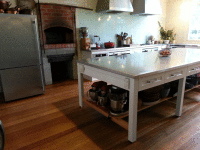 The Agrarian Kitchen is a sustainable farm-based cooking school situated in a 19th century schoolhouse at Lachlan in Tasmania's Derwent Valley.

It hosts both professional and amateur cooks of all levels looking for sustainable cooking with some added fun! So this floor certainly gets a workout! See how well it holds up.
...
read more
Submitted by Angela: 7-Oct-2015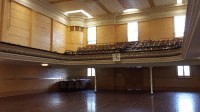 This beautiful Town hall in Collingwood has been given a new lease on life with the Livos natural timber oils. These boards can now be kept forever as no more sanding is required to for maintanence, all that is needed is a quick top up of oil when required.
...
read more