Archive for February 2019
Livos Australia's Blog
Submitted by Angela: 7-Feb-2019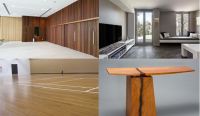 A sustainable home is not always a healthy one.
By using the Livos natural products, you can achieve both.
Why Livos? The advantages are many.
Provide economical, sustainable and environmentally friendly options to synthetic coating systems.
Are suitable for a range of surfaces, both internally and externally, in domestic situations or commercial sites.
Provide excellent coverage, quality and ease of rejuvenation long term.
Made from natural and renewable raw materials. Livos is the world's first manufacturer of natural paints. Suitable for use by Professionals, craftsmen and private consumers.
Nontoxic, no harmful chemicals. The health of the individual and applicator is a top priority.
...
read more