Environmentally Friendly Wall and Ceiling Paints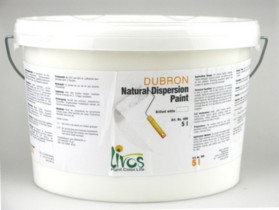 DUBRON Natural Dispersion Paint is a healthy and sustainable wall paint option that is perfect for plaster, concrete, masonry, oatmeal wallpaper, gypsum board, and other absorbent sound surfaces. This natural paint is solvent-free, washable, and provides a low tendency to drip or splash during application. Its excellent water vapor permeability makes it a great choice for interior surfaces that require breathability. Choose DUBRON Natural Dispersion Paint for a natural and healthy wall paint option that delivers great results on a variety of interior surfaces. Please note that this paint is not suitable for use on textile or vinyl wall coverings.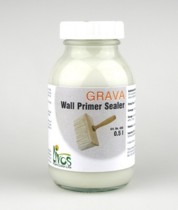 For use in interior areas to stabilise sandy, chalky or highly absorbent surfaces. As an adhesion agent for LIVOS wall paint coatings. Not pigmented, water based sealer with deep penetrating, strong stabilisation and outstanding permeability of water vapour.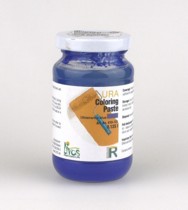 Pigment for tinting of all LIVOS Wall and Ceiling paints and natural texture render. Non-fading. Mixable at any ratio (creating a wider range of colour shades) with Dubron wall and ceiling paint.17 colours available.