Livos Products for DIY & Families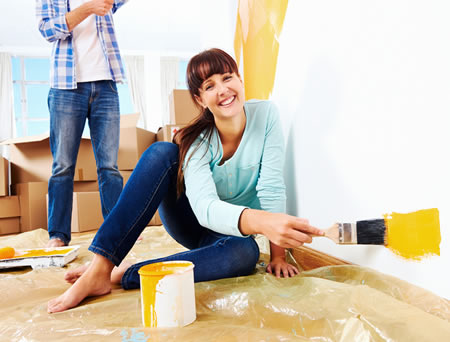 Create a green home with Livos Products.
We can help you, whether you want to sand and treat your floors yourself or have them attended to professionally. Please give us a call for further information!
What makes Livos products better for you and your family.
Whether you're renovating or just trying to create a greener home, Livos natural products are a great place to start.
Livos makes a variety of non-toxic products for the home including floor and furniture oils, paints, cleaning and maintenance products, and children's face and finger paints.
Our products are free of harmful substances, don't emit unpleasant vapours or toxic gases, and even reduce dust levels due to their antistatic effect.
Every product we supply is based on renewable raw materials. Our ingredients are completely biodegradable and are harmless to humans, animals and plants, even in direct contact. We also have products that can be used in direct contact with food like Kunos #244, which has been formally issued with a food safe certificate to the very high European standards. Click here to see the food safe certificate.
Why use natural paints?
According to Daniel Wurm, president of the GreenPainters Association:
Conventional paints can make the air you breathe a chemical cocktail even long after they have dried, as they continue to release petroleum based solvents, called Volatile Organic Compounds [VOCs] as they cure.
Livos natural paints use plant-derived solvents and binders instead of synthetic ones, so have much lower VOC levels than conventional paints (between zero and 3%). That's why our paints are the best choice for families who are concerned about their own health, as well as the health of the planet.
Livos natural oils are very economical to use for both internal and external areas. They have excellent coverage, allow boards to move, and can be spot repaired and rejuvenated. We also have follow up maintenance and rejuvenation products, as well as cleaning products for different surfaces, both internal and external.
The Livos story
In Germany during the early 1970s, a small group of teachers (including some hobby chemists) saw a need for non-toxic finger-paints for their students. Once these safe paints became known, the teachers were flooded with request from schools and hospitals. They started to develop a wide range paints and varnishes based on the Rudolf Steiner principal of using natural raw materials.
Over 45 years later, the whole world realises the importance of living in an environmentally responsible, sustainable way. At Livos, we believe that healthy living in the home environment is the best place to start.
Find out about using our products in floor sanding.
Find out about our furniture oils.
Find out about our concrete finishes.
Find out about our children's face and finger paints
Find out about our latest news & events.