Commercial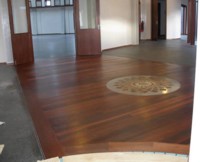 Bahai Centre of Learning, Hobart - Concrete oiled with Linus and Kunos. Jarrah timber floors with Kunos.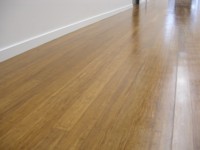 Basket Ball Court - Before lines.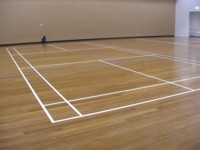 Basket Ball Court - After lines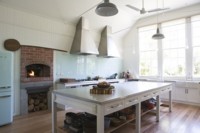 Commercial Kitchen Tasmania - Tas Oak flooring sanded and oiled with Kunos natural oil sealer #244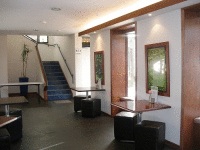 Concrete in a Restaurant - treated with Linus priming oil and two coats of Kunos.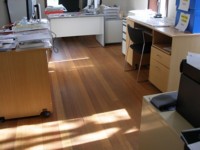 Hardwood in an Office - Sanded then oiled with Ardvos Universal Wood Oil #266.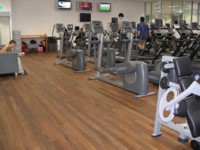 High traffic public area -The Natural timber oil is ideal for high traffic areas.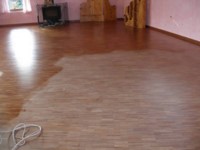 Rudof Steiner Rejuvenation - Did not require re-sanding.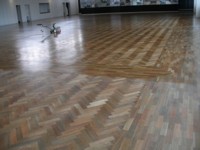 School Hall - Before and After.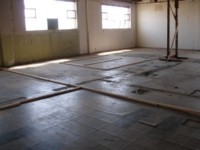 Warehouse - Before (glued tiles stuck directly on timber).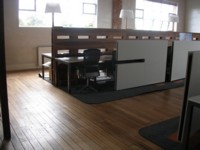 Warehouse - After