Archive for category: Sustainable Building
Livos Australia's Blog
Submitted by Angela: 25-Feb-2015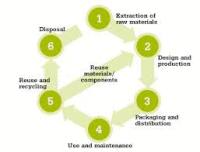 Is there much benefit of going to the trouble of sourcing reclaimed or recycled timber; only to suffocate it in a plastic product made from crude oil? Imagine- building a new home or adding on to the one you have. You want to do the right thing and source timber that has been previously used, most likely loved and tells its own story. You wouldn't use it because it is cheaper, as it will cost you more, but you decide to use it because of your conviction to do the right thing. The thought process should not end there. Thinking further, one would hope to be able to reuse the timber again and again if need be and if worst comes to worst, can be disposed of in landfill with absolutely no issue of damaging the environment.
...
read more
Submitted by Angela: 13-Aug-2014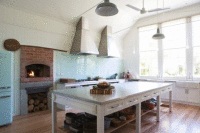 A truly sustainable design means considering the environmental impact of all construction materials right down to the paints and finishes.
Did you know that your choice of building materials and coatings may have long term ramifications on many levels?
...
read more