Livos Australia-Eco Friendly Paints and Oils
Due to rising supplier/freight costs, unfortunately we have also had to implement a slight price increase. This will be effective from close of business today, 6/6/22.
Livos Australia is now located in AXIS Estate in Dandenong South. Our new address is 16 Federation Road (28-42 Smeaton Ave, Dandenong South) Conveniently located a few minutes off the Eastlink.
Please note that our phone number and email address will remain the same.
Livos are world leaders in the production of ecological plant based finishes
Officially established in Germany in 1974 Livos offers a full 100% ingredients declaration. The natural, non toxic paints, oils for internal and external use, cleaners and maintenance products have been successfully used throughout Australia since 1986. Your health and safety is our 1st priority. Livos Australia offers you Natural, Safe and Eco friendly alternatives from conventional polyurethane, synthetic & chemical applications. Good for you and good for the environment.
By using LIVOS products, you are making a healthy choice for your home, family, and your environment.

TIPS & TRICKS
From care & maintenance to "how to" info sheets and videos. We share great tips & tricks for you.
learn more


STOCKISTS
Our showroom & warehouse is located Dandenong South Victoria, with independent retailers throughout Australia.
find a retailer


LIVOS BLOG
If you are new to blogs or if you have been blogging for a while please join us.
read more

Product Categories
Livos Australia supplies a large range of plant based non-toxic products for various surfaces. The products are biologically degradable, sustainable and are harmless, even in direct contact with humans, animals and plants.

PRODUCT ADVISOR
Find the right product for your situation with our NEW product advisor function.
find now

Latest From our Blog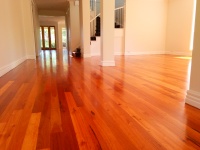 Living Building Challenge compliant.
The Livos Kunos natural oil sealer fits the bill. The VOC emissions and content of the oil has been independently tested, measured, confirmed and accepted. Confirmation of no red list chemicals present in the product and the full list of ingredients are openly declared.