Archive for March 2019
Livos Australia's Blog
Submitted by Angela: 22-Mar-2019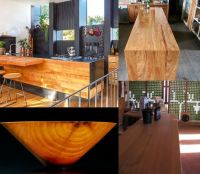 There is a lot of time spent on discussions, design and sourcing of materials but often that is where it stops, be it a house design or furniture piece.
Why go to the trouble of sourcing FSC certified timbers or reclaimed timber to then apply or specify a synthetic/water-based product? Whether creating furniture, treating joinery, even timber or concrete floors for that matter, there is a natural penetrating oil to suit. Natural here meaning based on renewable raw materials, less process and a full ingredient disclosure.
The Livos natural oils are becoming increasingly popular with furniture makers, joiners and wood turners/hobbyists alike. The oils provide a beautiful, natural lustre to any surface, whether timber, veneer or ply. The non-offensive smell and the fact that it's completely nontoxic and food safe allows it to be used anywhere from kitchen cabinetry, tables, chopping boards even to teething rings and children's toys.
...
read more
Submitted by Angela: 22-Mar-2019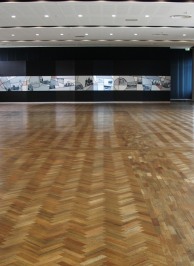 The Livos penetrating oils are suitable for all types of substrates, from timbers, ply, OSB, even concrete and porous stones. In internal as well as external situations. These natural oils are easy to maintain, rejuvenate and develop a warm and luscious sheen to the surface while providing protection from everyday living.
The oils have the additional benefits of being good for your health as they only contain 100% natural sustainably harvested ingredients, making them great for our environment. Every product has a full, readily available ingredients list so you can make a fully informed choice.
...
read more