Facts about our products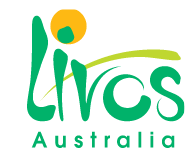 More and more products claim to be "green", "eco" or "natural"
Some of these claims are deceptive. Livos, on the other hand, has been manufacturing environmentally responsible products since before it was fashionable. All our environmental claims are backed up with hard facts.
Livos offers a variety of all-natural, non-toxic, biodegradable products, ranging from surface treatments to cleaning and maintenance products. These products make no contribution to global warming.
Livos products are based on renewable raw plant materials that are often organically sourced and never tested on animals. They are environmentally responsible, non-polluting, ecologically friendly, and emit no harmful substances.
Livos uses around 150 natural raw ingredients in our plant based oils and paints. This compares to around 15,000 ingredients used in synthetic chemical finishes.
Among the raw materials we use are bonding agents such as natural resins, oils, glues and waxes. One example is Dammar, a light yellow transparent resin from the southeast Asian dammar tree. This is used in wall paints and glues. It prevents yellowing and creates higher elasticity.
The pigments we use come from the earth, plants and minerals. An example is Goldenrod, a plant dye from the dried stalks, leaves and blossoms of the Solidago plant. Used as a textile dye, Goldenrod creates a yellow to yellowish-brown colour.
Livos products are easy to use – they're not just for professionals. They are suitable for DIY use, even for people with chemical sensitivities (although we recommend testing beforehand).
By using Livos non-toxic plant based products, you create a healthier living environment, which gives you peace of mind.
Full declaration
Since 1984, we have openly declared all ingredients on our product packaging and data sheets. For information about some of our lesser known ingredients, see our List of raw materials.
Linseed
Linseed is one of the main components of Livos products. We grow linseed organically in northern Germany, then cold press it at our factory in Wieren. We cultivate linseed oil carefully, extracting a high oil content by considering factors like preceding crops, crop rotation, soil preparation and the sowing time of the crop. As well as the oil, we make use of linseed straw and seed shells (after extraction).
Third party certification and standards
In today's market, it's not difficult to make "green" claims which deceive the consumer into thinking the product or company cares for human health or the environment. Many products advertise that they meet "standards" which have actually been superseded, or that they have some form of "certification" which they've simply paid for. Many of these certifying bodies have "voluntary" environmental standards.
For these reasons, Livos chooses not to join such certification schemes. However, we are dedicated to operating in an open, sustainable way, and to developing and strengthening our health, environmental and holistic standards.
Biodegradable
Livos products are fully biodegradable. They contain only natural raw materials for which nature has the right enzymes or micro-organisms to degrade the molecules into non -toxic particles. Products labelled simply "degradable" only break down into smaller particles. One of the many problems associated with this partial breakdown is that the particles get trapped in the gills of fish, causing destruction and contamination of waterways.
Animal Testing
Livos does not test any products or ingredients on animals.
Renewable
The basis of Livos products is renewable industrial raw materials that are ecologically grown to meet Livos's needs and standards. By using renewable raw materials, we protect the environment and encourage sustainable agriculture.
Recyclable
When manufacturing linseed oil, we reuse the straw and seed hulls. For example, once oil is extracted, seed shells are dried and returned to farmers as horse feed. Some outlets stock large containers of our cleaning products, enabling customers to refill their existing containers All our containers, whether glass, tin or plastic, can be recycled.
Solvent
Livos has a range of products containing no solvents, or extremely low amounts of solvent. However, the critical factor is not so much the amount of solvent as the type.
As well as plant based solvents, Livos uses synthetic solvents such as Isoaliphates. These are also used in the pharmaceutical and food industries, and are well established in Europe. 95% of these solvents dissipate within the first hour of application. Once dried, there is no further "off gassing" as occurs with many synthetic products. Using these solvents improves indoor air quality and causes no ozone-depleting emissions.
Life cycle
Across the full life cycle of Livos products – manufacturing, application, use and disposal – there are no harmful health effects.
Sea miles
Why import? Having worked in this industry for over 20 years, we have used and trialled many similar products. We have not found another product range that backs up all its claims, is manufactured holistically, has excellent technical support, and has products suitable for the chemically sensitive as well as vegans.
We have a long list of clients who are more than happy with Livos products and their results. We have not found a comparable product of the same quality on the Australian market.
More information
The data sheet for each product contains the range of applications and application methods for that product. Ask your nearest outlet for any "Handy Hints" associated with the products - e.g. "How to oil" or "Care & Maintenance of an oiled floor".
See more details about our raw materials.