Staining and keeping the tactile feel of Timber.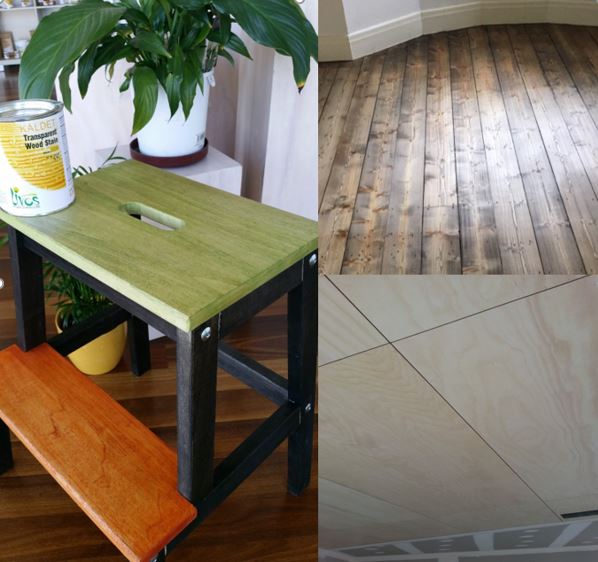 Whether staining ply panels in a new home or changing the colour of a much-loved furniture piece, the Livos KALDET Transparent Wood Stain No. 270 have a multitude of uses on various substrates; such as interior and exterior solid wood, veneers, OSB and Multiplex boards, as well as cabinet interiors and garden furniture.
It is a transparent penetrating stain that not only allows the timber structure to show through but also does not mask the surface with a plastic non-breathable varnish. Long term, this means the surface will be easier to touch up and rejuvenate by applying another coat when the surface appears dull.
Whilst the clear deepens the colour of the substrate and complies with the criteria of LIVOS Neutral products for the allergy-prone and chemically sensitive, the other 14 various stains lend themselves brilliantly to colouring the substrate on their own. Or, why not let your imagination run wild and create other shades as they are all intermixable.
Some of the stains do not contain any orange oil which makes it an ideal product for the allergy prone. The lighter stains are for internal use only however, many of the darker ones may be used on external surfaces. You can view the Kaldet data sheet on the website for more information.
Being penetrating stains, they lend themselves well to various treatment methods from brushing, spraying and even to dipping. An added note for easier maintenance is when using an oil with pigment stain such as Kunos or Kaldet we recommend using the Kunos clear as the final coat. This ensures that the remaining pores are filled and the pigments are also closed in.
*All Livos products are stringently and regularly tested, with a full declaration of all raw materials openly available.
Please check our website www.livos.com.au or contact us on (03) 9762 9181 for additional information.