Sustainable and ecofriendly from inception to completion.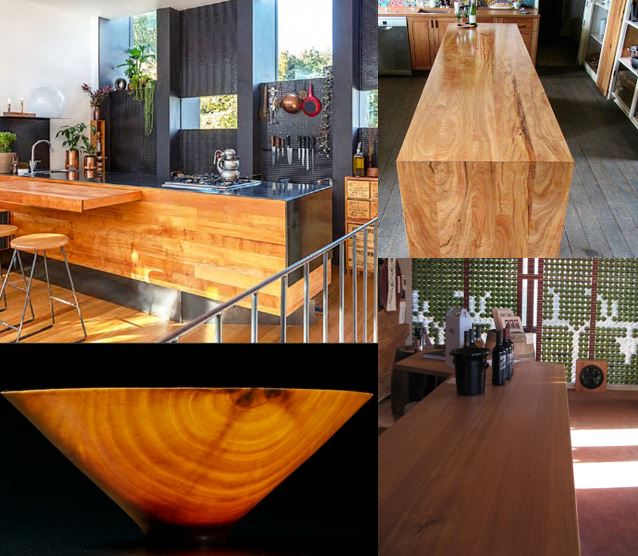 There is a lot of time spent on discussions, design and sourcing of materials but often that is where it stops, be it a house design or furniture piece.
Why go to the trouble of sourcing FSC certified timbers or reclaimed timber to then apply or specify a synthetic/water-based product? Whether creating furniture, treating joinery, even timber or concrete floors for that matter, there is a natural penetrating oil to suit. Natural here meaning based on renewable raw materials, less process and a full ingredient disclosure.
The Livos natural oils are becoming increasingly popular with furniture makers, joiners and wood turners/hobbyists alike. The oils provide a beautiful, natural lustre to any surface, whether timber, veneer or ply. The non-offensive smell and the fact that it's completely nontoxic and food safe allows it to be used anywhere from kitchen cabinetry, tables, chopping boards even to teething rings and children's toys.
The Kunos natural oil sealer comes in a range of penetrating stains. From a clear to highlight the colour of the substrate, white to keep it in its original untreated look, and to the opposite end of the colour chart a black, the smoked oak with various stains in-between. The Kunos countertop oil is being used more and more due to its durability and the fact that it is not only certified food and toy safe it is also heat resistant to 50 degrees.
There are ways and means of achieving different looks just with working with the timber/substrate itself. The oils are very economical in coverage rates as it is best to apply thin coats rather than a heavy layer. This has the added benefit of ease of repair or rejuvenation at a later stage.
Due to the versatility of the oils, they can be used anywhere from teething rings to a commercial concrete floor and just about everything in between. Application methods can also vary as it will be dependant on the project at hand whether one uses a rag, brush, roller or even spraying device, as long as the excess oil is removed after approx. 15-20mins.
So now, you can create and healthy and sustainable home or furniture piece.
Call us or check out our website for more information. The Gallery page will give you great ideas as to the versatility of the Livos natural range of products.
www.livos.com.au info@livos.com.au 03.9762 9181