Timely Tips to extend the life of your Timber Deck - PART 2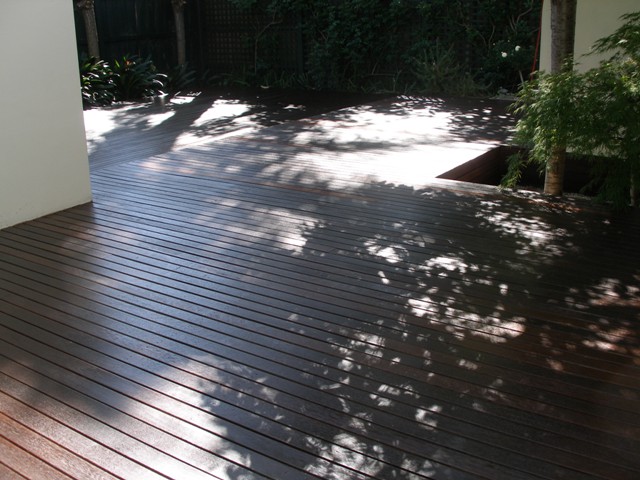 Timely Tips to extend the life of your Timber Deck:
Avoid treating your deck in the Winter months.
Choose products that will allow for easy maintenance. All coatings break down however some may look more unsightly quicker than others or require sanding back prior to re-application. The Alis decking oil is available in 6 non toxic wood stains, it protects the timber and is water repellent. Rejuvenation does not require sanding aback.
Ensure the deck is completely dry, this allows for maximum penetration of the oils.
Apply when the weather is warm however not hot or in the hot afternoon sun. Application is easier when the deck is in the shade.
Ensure you have a few days of dry weather to enable the coating to be applied on consecutive days (if possible).
Application method is dependent on the project. Generally rollers or lambswool applicators are ideal however it may be brushed, clothed and even sprayed on. Remember that rough sawn timber will absorb more product as will spraying. It is important not to apply too heavily as this will create a "painted/varnished " look which will wear unevenly.
As with all surfaces, removing any grit (natural abrasive) will reduce the wear of the coating
Remember to treat the cut areas as well.
Generally 2 coasts are sufficient however in heavy wear areas, a third coat is beneficial.
North and west facing areas will generally wear quicker. These areas may be treated and rejuvenating as required.
If you allow the deck to weather beyond timber species recognition, wash surface again with the Glouros. Alternatively it is best to recoat when the first signs of wear appear. By finishing and regularly rejuvenating the deck, it will extend its life and keep it looking a pleasure and much easier to maintain.
Some additional hints for helping taking care of your deck.
• Place pot plants on drip trays off the timber.
• Maintain / recoat at appropriate intervals.
• Repair timber at first signs of deterioration or termite activity.