Timber Decking PART 1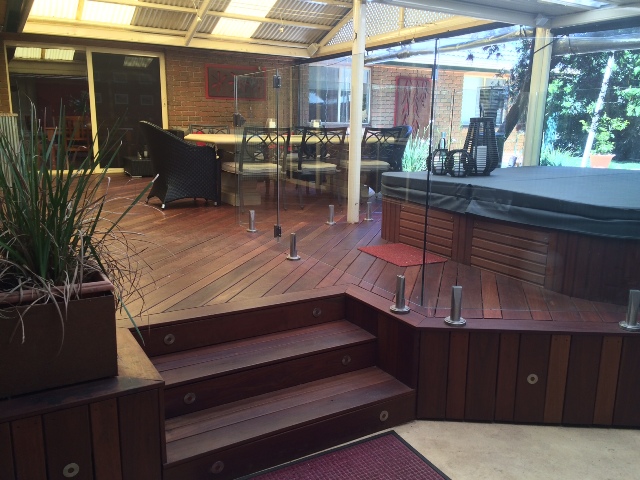 With spring just around the corner, its time to start thinking about how to best protect your deck.
Choose the colour timber to suit rather than a timber to then stain. (The stains will wear and may become unsightly with time and no maintenance).
Ask the timber supplier whether to let the timber "weather" or treat immediately. If treating immediately, and if possible, cloth on the first coat on all 4 sides prior to installing.
If installing a new deck in winter, leave it until spring to treat. The timber will then dry out completely ensuring a deeper penetration of the oil.
Some timbers are best left to weather as this promotes the "bleeding". If left untreated for too long, a colour change will occur. This usually result in a silver grey colour due to sunlight.
Prior to treating, wash the timber with Glourous #1806.............1 part to 10 parts water. Use a stiff brush and rinse well, preferable with a high pressure cleaner. If your timber has started to grey, do not worry this will restore the look of the timber again.
Allow a day or preferably two dry days prior to oiling with the natural decking oil. This ensures it is fully dry and the oil will have maximum penetration.
Taking care of your deck.
Place pot plants on drip trays off the timber.
Maintain / recoat at appropriate intervals.
Repair timber at first signs of deterioration or termite activity.