Testing your surface to use Livos Products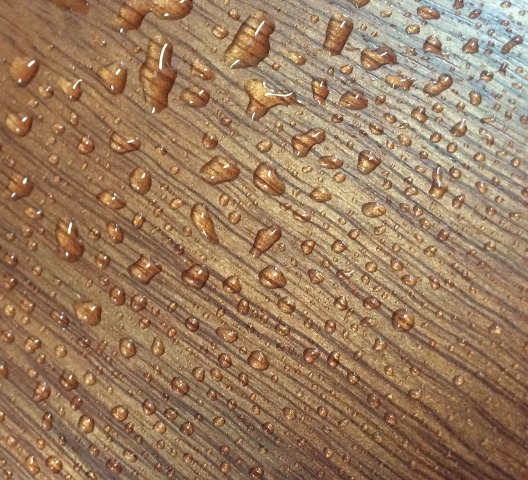 Did you know there is a quick and easy way to test any surface to see if it is suitable for the Livos oil? This includes new surfaces or those that have been previously treated.
As Livos are penetrating oils their key component is the ability for the oils to penetrate, this can be tested by adding a drop of water to the surface. If this drop beads on the surface, that area has sufficiently been treated or protected and the oils will not be able to penetrate. So for those looking to rejuvenation no treatment is necessary , if however this is for a new application the oils cannot be used until this treatment has been removed.
Conversely if the water is absorbed that surface will be able to take in the oil to be treated and protected by the oils. This is the case for rejuvenation as well as new aplications.
For further information on the process of treating a range of surfaces please go to www.livos.com.au where all the technical data sheets, msds information as well as tips to help apply the product are available, web shopping is also an option.
If at any time you have any questions or we can be of any assistance please do not hesitate to contact us.