Spring time is deck time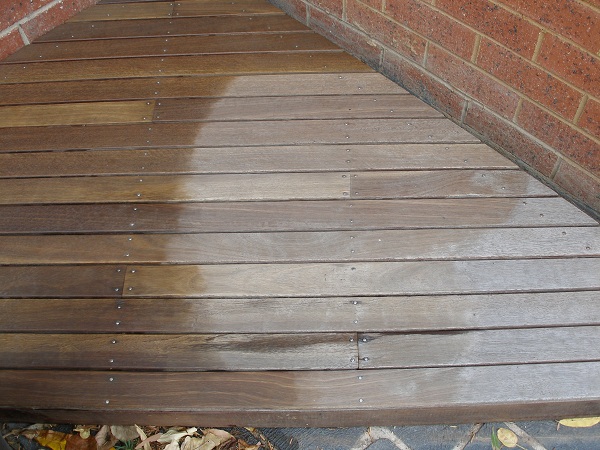 Winter is finally over and the daylight hours are increasing. Flowers are blooming and barbeques are being fired up. Now may be the best time to pay the deck some attention.
All decks can use a good clean now and again. This can be done by using a bucket and broom or if very dirty, then a high pressure cleaner works wonders.
If the surface looks ok, but slightly dry, then just give the area a clean, let dry, and apply one coat of oil. This should be sufficient to return it to its original glory
If there has been any renovation works or it is a bit worse for wear, a good clean with a high pressure cleaner, especially for large areas is quick and efficient. Allow to dry before applying a coat of Alis.
Regular maintenance is always best but if life gets in the way, then this does not happen as one would wish. If this happens then the timber greys off and the best way around this is to wash the deck with Livos's friendlier version of oxalic acid, the Glouros #1806. This removes much of the greyness from the surface and opens up the pores enabling better and deeper penetration of the decking oil.
If however you have used a synthetic product and the coating is breaking down, then sometimes sanding is the only option. The reason for the flaking is the softeners in the coating dry out from the sun causing a break in the coating layer. This then starts to break down, allowing water to travel under the coating.
Most choose the same stain that was used previously, unless it is worn off and you would like to change...but that is a different matter. Make sure the surface is completely dry from any water, either from washing or dew. Apply a thin coat of oil making sure to work in the oil and wipe off any excess after the suggested timeframe. Do not leave a thick layer on top as this makes rejuvenation difficult. Depending on the size of the deck and what kind of condition it is in, one can use, a cloth, paintbrush or an applicator. In hard to reach or large areas, the Alis decking oil can also be sprayed making it a very easy to use product.
Whilst the Alis comes in variety of stains, it is best to work with the timber colour. For example, if one has a spotted gum deck, one would us either the boxwood or the oak stain. Both look very similar and it would then appear that the timber has been treated with a clear as it actually enhances the colour of the timber.
Not sure what to use give us a call or better still send us a photo or two and we will be able to give you the best options. info@livos.com.au or (03) 97629181
Also, just to note, whilst it is called Alis decking oil, it is certainly great to also use on external furniture, windows, doors and cladding.