Mould Treatment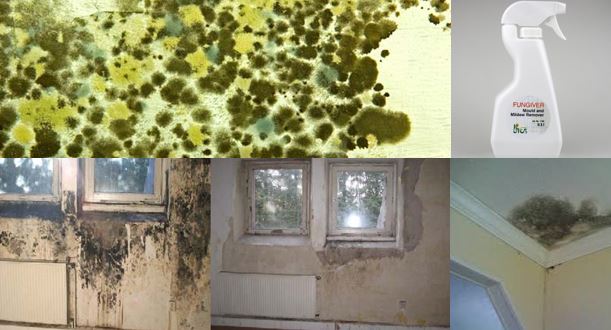 FUNGIVER MOULD AND MILDEW REMOVER #1780
Whether in a new build or older site, home, office or otherwise, mould spores are everywhere. In certain conditions havoc is created. To some it will be no issue at all except that it looks unsightly however to many it could be life threatening. Whilst one may not be affected by mould, (or a chemical for that matter) now one can very easily become sensitive to it at a later stage.
Livos have an eco-friendly solution for the treatment of mould and fungus. With the new active substance Peroxicarbonconnections which is formed from the available oxygen and fruit acids.
Fungiver Mould and Mildew Remover:
Destroys mould, fungi and spores
Deactivates all genes/cells of the mould fungus
Fungiver is user friendly. It has very good skin compatibility, this was confirmed by dermatology testings (30 tests per person)
Breathe compatibility: the ingredients are far below the maximum MAK Value (maximum workplace concentration)
Economical:
Economical in application (0.05-0.12/ per m2)
Short working time (3-5 minutes)
No subsequent treatments are necessary.
No special disposal of contaminated building materials e.g. wallpaper
Preserves materials and building surfaces
Acts as a preventative e.g. after damages caused by water
Areas/rooms are immediately habitable
Outstanding for large redevelopments
Suitable for disaster areas
One product for everything
Works on all surfaces
Silicone
Wood
Brick
Wallpaper
OSB board
Secondary contamination on couches, carpets, curtains, furnishings etc
Areas of application
Bedrooms and living rooms
Kitchens
Bathrooms
Roof spaces
Office space
Cellar areas
Hotels
Wine cellars
Restaurants
Food processing enterprises (e.g. bakery)
Large developments e.g. damage caused by water in disaster areas
Can be used on secondary contamination areas such as
Couches
Carpets
Mattresses
Curtains
Furnishings
Extremely bad cases should be treated by a professional due to mould spores in the air and possible contact with the skin (not due to Fungiver). If spores are left on the floor and not treated they can cause re infection. At times mould is under layers and layers of paint. If underneath, layers will require removing. Secondary contamination areas should also be treated e.g. 1 is wall and secondary is curtains or mattress. Can be used as a preventative.
Call us for more information on 03.9762 9181 or visit our website for how to application sheets and videos www.livos.com.au