Livos' timber solution for bathroom vanities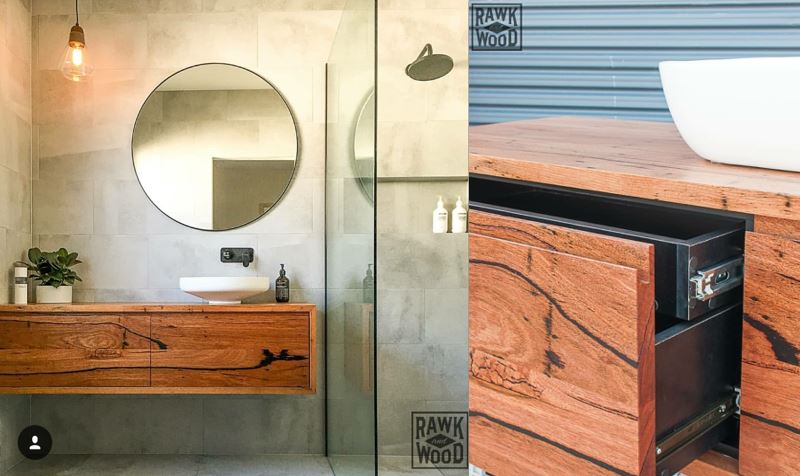 Even in Bathrooms, Livos has a solution for timber vanities and storage solutions.
Prepared and treated correctly, timber can add an added warmth to a usually cold looking room. Timber is soothing, a natural substrate and it should be treated with a natural coating to maintain its tactile feel and breathability.
Once a rigid varnish system is compromised, that is the surface is broken, the timber will start to grey off under the coating. This can only be repaired by sanding the entire surface back completely.
Whilst the LINN Bathroom oil #1703 may look like a varnish, the higher wax content provides not only the added sheen and excellent protection from most soaps and moisture, however also allows for the ease of rejuvenation at a later stage.
Timber does not like a lot water and as with any coating, to keep the surface looking ideal, do not let water sit too long on the surface and clean with the appropriate PH neutral cleaner.
As with all Livos products it has a full ingredient disclosure and is economical to use. It can be applied by various means and may also be combined with other Livos products such as the stains to achieve a different look.
Vanity made by Rawk and Wood, a Melbourne based furniture company.
Call us or visit our website for more information or application details.
03.9762 9181 www.livos.com.au info@livos.com.au