Livos now have a safer way to remove old paint and varnishes.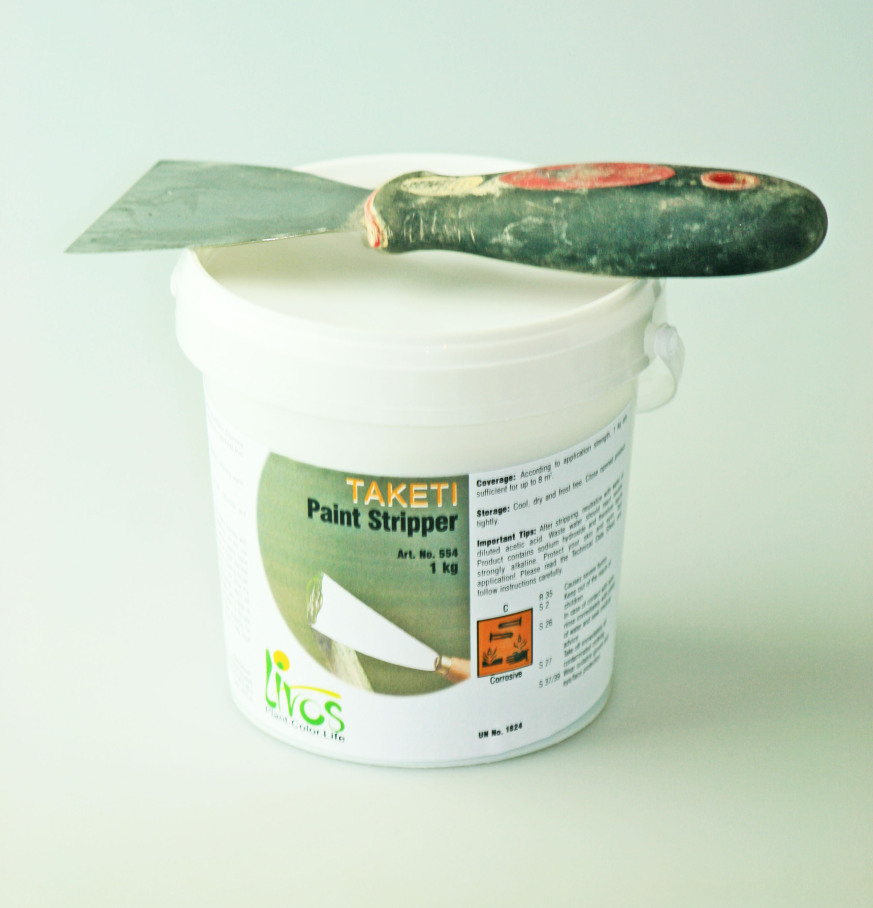 Are you aware that many of our older homes in Australia have paints containing high levels of lead?
Often home renovators take on painting at one stage or another and can actually be creating a health hazard for themselves and their families without even knowing. Old lead paint and chips can remain in the home or garden for many years after the actual work has been finished. Even small amounts of dust or chips of paint containing lead, generated during minor home repairs, can be a health risk.
The complete removal of particles is extremely difficult if the removal was by dry sanding, scraping or blasting because the particles are so fine they can be inhaled or even deposited in furnishing and carpets.
When doing renovation work, there are many reasons why it is advantageous to use a paint/varnish remover or stripper. It limits the possible exposure to lead via dust when a surface is sanded. It removes various coatings without damaging the timber underneath and the ease of clean up from the slurry itself and the surface that is being striped is much safer.
Due to demand, the newest LIVOS product to be introduced to the range is the TAKETI Paint Stripper, offering an even safer way to strip old paints and varnishes from various surfaces. This 100% declared and based on renewable resources is very economical and ready to use. After a liberal application, spray with water to wet and leave for a few minutes. Use a putty knife to remove softened paint or varnish. If the old coating is extremely thick, it may be reapplied if necessary.
Consumers are becoming very aware of green wash and one of the ways around it is to actually have a full declaration of a product. Even so, one should use protective gloves and eye protection when using any paint strippers.
Made from natural ingredients with a readily available full ingredient disclosure it is available from all Livos retailers, for your nearest outlet, TDS & MSDS information visit www.livos.com.au
RRPrice $34.75
Livos Australia Pty Ltd, Showroom 6 London Drive, Bayswater, Vic 3153. Ph 03.9762 9181 www.livos.com.au