Green Build Myths – Busted!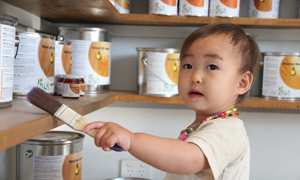 Having efficient eco homes is not about living in a mud hut in a paddock! It's about being smart with your choices, efficient with your resources and protecting the future of your best asset! There are many myths around relating to creating a green home, we think it's about time some of those myths were busted! So here goes.
1. Building Green costs more
It costs the same to design a 'green eco' home as it does a traditional home. Up to 80% of a building's efficiency can be attributed to the design and the materials selected. By using simpler lines, proper orientation, building smaller and more space efficient homes, the price is on par with standard building practices. It doesn't have to cost more to build better, and you get the added benefit of significantly lower bills! Why wouldn't you build green? Especially when so many are now looking for efficient, healthier homes. BUSTED!
2. Green products don't work as well
Many of the products used as part of 'green building' these days have been around for years, even decades. And sometimes it's not a new product, just a different way to use it. A great example is the brick veneer home. Decades ago standard homes were built with the bricks on the inside to help stabalise internal temperatures (this is standard practice in other countries). This is now called 'reverse brick engineering' and going back to that is simply realising the benefits of an old practice. Newer technologies such as LED lighting have now settled in and provide significant benefits over incandescent and halogen lighting. Heat pump technologies and inverter air conditioners are significantly more efficient than their traditional counterparts. Why buy an energy guzzler when there are so many better options available? BUSTED!
3. Green Building is a passing Fad
Having a home that is comfortable to live in, uses less resources, is cost effective and provides a healthier environment for you and your family to live in, is not. BUSTED!
The question is no longer 'Should I build a green eco home?', it's 'Why wouldn't you?'
See http://www.streetnews.com.au/five-green-building-myths-busted/ for full article written By Danielle King