Furniture and Floor Care Kits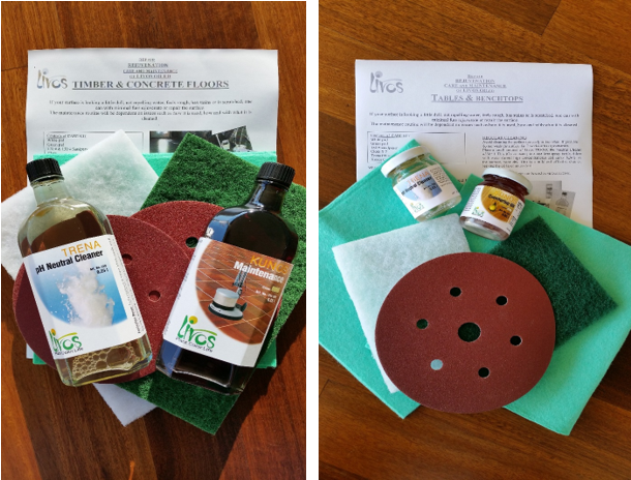 Have you received a beautiful gift treated with the Livos products or moved into a house that has had their floors, bench tops or deck treated with a Livos product? Are you unsure of how to maintain these surfaces? Or is it simply time to rejuvenate or repair any of the surfaces you have around your home treated with Livos?
After many requests by DIYers and various professionals, we have put together 2 small and handy DIY repair/care kits making this process easier for you.
These kits include everything you will need to maintain and or fix minor repairs to any of the above surfaces. They include handy, simple instructions for you to carry out this process, the materials you need to do minor repairs as well as a cleaner (concentrate) for long term maintenance.
Especially on benchtops, one should not use any dishwashing detergent. However "eco" it is, it is there to break down fats and grease and with time, will break down the natural oil coating.
Surfaces treated with the Livos products take minimal time and effort to keep looking great with touch ups being quick and easy. With minimal effort, your surfaces can look as good as new and will be pleasure for a long time to come.