Case Study: Repair of white concrete finish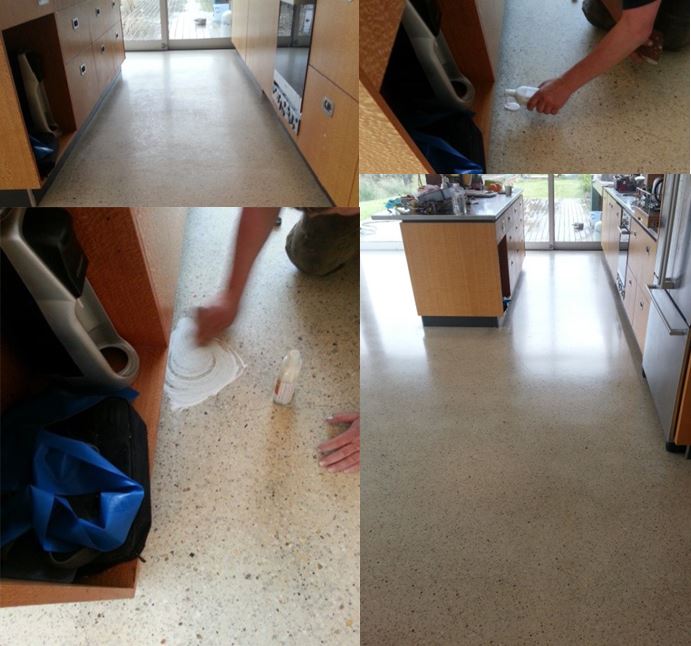 Flooring: The original slab contained a white oxide, was burnished and treated with the Livos Kunos natural oil sealer in the white stain. The combination of the oil/wax/resin mix included white pigments as an all in one product to maintain the white look of the slab.
Maintenance: The floor was washed occasionally with the Trena PH neutral cleaner.
Rejuvenation and Repair: Battery acid had leaked onto the floor penetrating the surface and creating a dull patch. As the Livos oils are penetrating and do not leave a solid layer, the surface may be rejuvenated and or repaired with the original product used in the initial oiling. This saves not only time but also the expense of concrete grinding and dust. Unlike grinding, the repair or rejuvenation process can be easily carried out by a non-trade person.
Once repaired, the floor was buffed with the residual oil back to its original sheen level. Long-term maintenance was washing the floor with the Trena PH neutral cleaner.