But why bring Livos to Australia?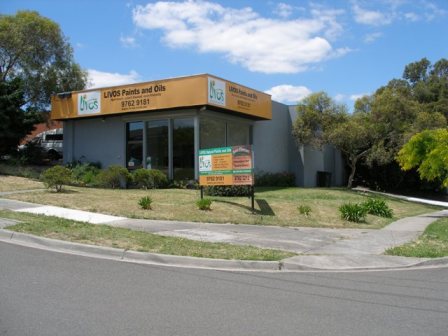 After working extensively in the coatings industry in Switzerland, Angela and Robert relocated to Australia bringing with them a new prospective on health issues caused by many synthetic products.
They genuinely believe your home should not only be a place where you can go to relax and feel comfortable, it also needs to be safe for you and your loved ones to live a long, happy and healthy life.
Unfortunately many people are unknowingly living in a potentially toxic environment because typically their walls and floors have been painted or stained with harmful chemicals.
In 2000 Angela and Robert established 'Anro Floorcare' a specialist floor sanding service using only safe and natural finishes. Fuelled by their passion to educate people about the hidden health risks associated with many commonly used paints and stains, in 2006 they jumped at the chance to take over the Australia wide distributorship of the country's premier ecofriendly range of products - Livos.
One may ask then why we purchase Livos from Germany.
• After living in Europe and using these premium products nothings else has been comparable.
• Livos take a holistic approach in the manufacture of all their products. It is not enough to stand behind labels and green wash. All ingredients are fully declared allowing the consumer to make an informed choice.
• The gas emissions for the manufacture and shipping of these natural products to Australia is very low and often lower than when compared to the manufacture of similar purpose synthetic products made and shipped within Australia. Because LIVOS products are manufactured from a majority of natural raw material they require low energy during processing. Linseed oil, used in a significant portion of the range, is derived from flax seed grown local to the point of manufacturing, resulting in reduced transportation, energy and Green House Gas emissions.
In fact the GHG intensities for container shipping our products is only – 0.54 kgCO2e / 2.5 L container.
Livos Australia is committed to making your home, workplace and the environment healthier and safer for everyone and minimising people's exposure to harmful toxins found in traditional synthetic paints and finishes.
Today Livos Australia is proud to offer the fully declared, natural, safe range of eco friendly paints and stains to all Australians.
We have an extensive showroom located at 6 London Drive, Bayswater Victoria 3153,
We are available on 03 9762 9181 or email to info@livos.com.au
As well as a comprehensive website at www.livos.com.au
Livos is the safest natural option, without compromising on quality.