A Winning Combination.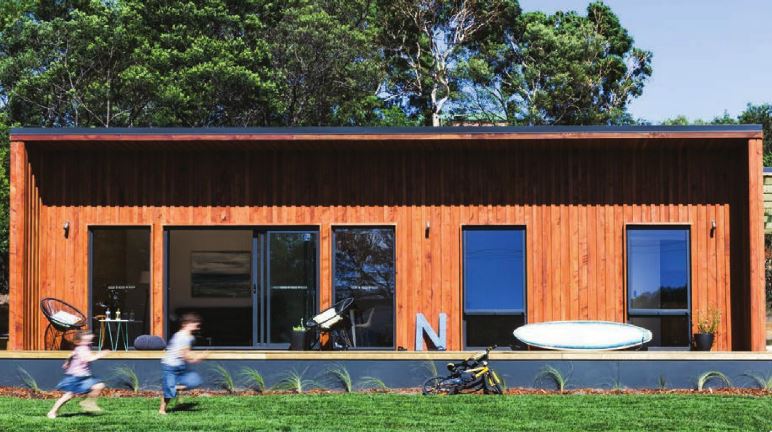 We are thrilled to have been part of the Winner of the 2016 HIA Greensmart display house award. NEATHOUSE have made excellent use of the Livos ALIS decking oil in the light teak stain on the beautiful deck and exterior cladding.
Jane and Owen Thomson, founders of NEATHOUSE Tasmania (NEAT - New, Environmental, Affordable and Tasmanian ) have won the 2016 HIA Greensmart award for the best display house. They design and build completely environmentally sustainable homes with exceptionally high energy star ratings.
Their winning display house "NEATbox" is a 3 bedroom home in Hobart, which features a carport and a deck in addition to everything else you need in a home. The home was not only built to passive solar principles, recycled materials were used throughout and finished with low VOC (Volatile Organic Compounds) finishes. The use of the Livos ALIS light teak stain to the exterior surfaces really brings beautiful warmth to the cypress pine cladding and highlights all the amazing features of the timber.
The ALIS decking oil is extremely versatile in external use, not only on all timber surfaces but also on concrete surfaces. Whilst all external coatings break down eventually, ALIS lends itself to easy rejuvenation without the need for sanding back. The ALIS impregnates the surface, is water repellent and creates a UV resistant surface. It can work to highlight the colour and natural characteristics of the timber or concrete or can be used to stain the surface various colours, creating a statement piece (e.g. staining your external timber black). Application methods are dependent on the project, with coverage very economical.
A truly safe, sustainable and easy to use product.