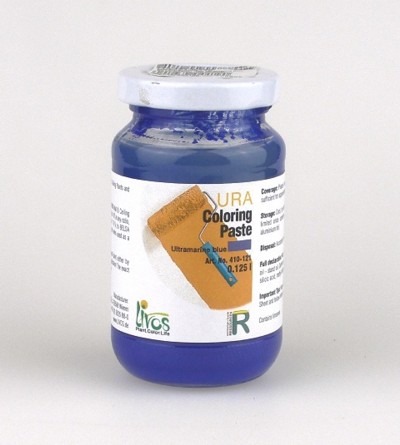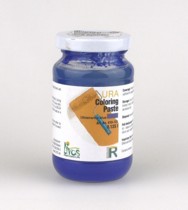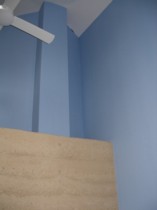 Material Safety Data Sheet
(85kB)

Technical Data Sheet
(67kB)

Colour Chart
(137kB)
Related Products
URA Coloring Paste #410
Sizes:
0.05 lt; 0.125 lt; 0.375 lt; 2.5 lt
Colours:
005 Sunny yellow
011 Ochre
101 Black
021 Red ochre
041 English red
051 Persian red
071 Natural umbra
081 Burnt umbra
442 Golden yellow
111 Green
121 Ultramarine blue
211 Cream
440 Linden green
441 May green
443 Mint turquoise
444 Capri blue
445 Blue-violet
Product Description
Pigment for tinting of all LIVOS Wall and Ceiling paints and natural texture render. Non-fading. Mixable at any ratio (creating a wider range of colour shades) with Dubron wall and ceiling paint.17 colours available.
All Livos Eco Paints and Tints are no VOC environmentally friendly products safe for babies and children of all ages.
Suitable for
For interior surfaces, to tint LIVOS Wall Paints No. 400 and 414
Full Declaration
Water, earth- and mineral pigments, beeswax soap, linseed oil - stand oil, Dammar resin, natural resin ester, orange oil, isoaliphates, ethanol, silicic acid, methyl cellulose, borax and boric acid.
Coverage
Depending on the intended purpose and the desired color intensity:
See color charts for color ranges. As a full-tone paint, 1 litre is sufficient for approximately 6 m² per coat.
Cleaning Up
Clean equipment immediately after use in warm, soapy water using LATIS Natural Intensive Cleaner No. 551.