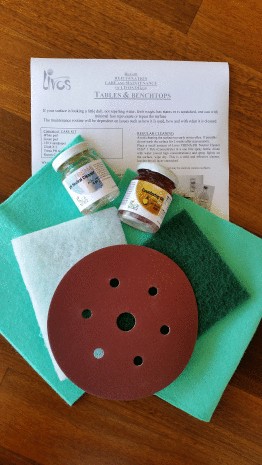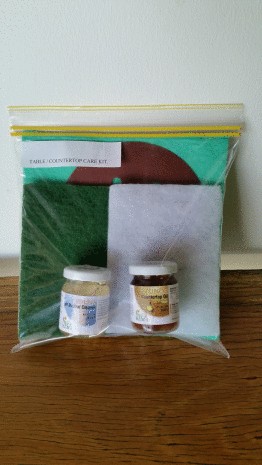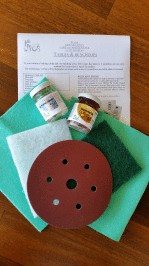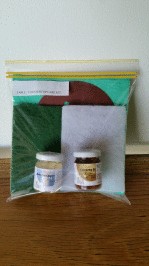 Tips & Tricks
(189kB)
Related Products
Tables, Bench top and Furniture Care Kit
Product Description
An excellent mini care kit for touching up a tired surface, repairing any minor scratches and for long term cleaning. It includes everything you will need to repair or rejuvenate your Tables, Bench Tops even Furniture.
This Kit includes:
A 'How To' instruction sheet.
One 0.05l TRENA pH Neutral Cleaner # 556 to be diluted and used for long term cleaning. It is mild and effective and does not break down the oil wax layer. It is a concentrate and useable on various other surfaces as well.
One 0.05l KUNOS countertop Oil Clear #243. Certified food safe and heat resistant natural oil.
One 180 # grit orbital disc pad for sanding in-between coats or cutting back the surface.
One blue scourer. This is a light abrasive pad.
One white polishing pad. For buffing/polishing in of the oil.
Two Clothes. To apply and or remove excess oil.