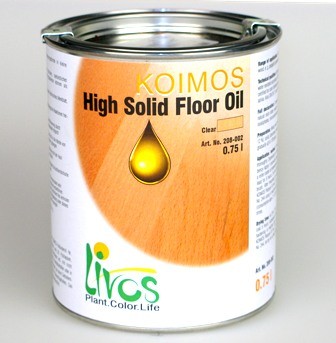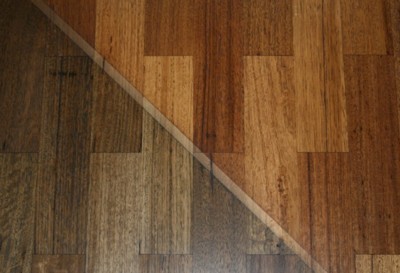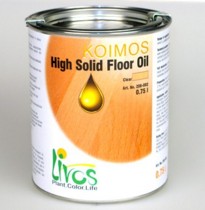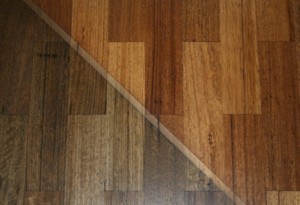 Material Safety Data Sheet
(97kB)

Technical Data Sheet
(109kB)

Colour Chart
(250kB)
Related Products
KOIMOS High Solid Floor Oil #208
Sizes:
0.375 lt; 0.75 lt; 2.5 lt; 10 lt (avaliable by special order only)
Colours:
002 Clear
064 Dark walnut
088 Smoked oak
101 Black
Product Description
A highly solid NO VOC oil that impregnates and protects parquetry, concrete and timber.
It is extremely economical, average 40 sq mt/lt.
Easy to rejuvenate, no sanding back required.
Leaving a transparent semi gloss finish
Available in various stains.
Low allergenic/ allergen free- Based on renewable raw materials and is free of harmful chemicals and solvents

Suitable for
Interior use on floors, solid wood, e.g. parquet or floorboards. Only suitable to a limited extent for dining tables and kitchen countertops.
Full Declaration
According to color tone: Linseed oil, wood oil, castor oil - natural resin ester, micronized wax, linseed oil - stand oil - natural resin ester, mineral pigments, titan dioxide, alumina, isoaliphates, zinc carbonate, silicic acid, linseed oil – wood oil – stand oil, linseed oil - stand oil, pine oil, citron oil, castor oil – stand oil, orange oil, dehydrated amino sugar, ethanol, chalk, soy lecithin and drying agents free of lead (Ca, Co, Mn, Zr).
Coverage
Determine the exact amount needed by doing a test application.
1st coat: Manual application: 18 – 32 g/m²
Industrial application: 12 – 32 g/m²
One liter covers on average 40 m2

Cleaning Up
We recommend SVALOS Thinner No. 222 to clean equipment immediately after use. Alternatively mineral turps may be used.