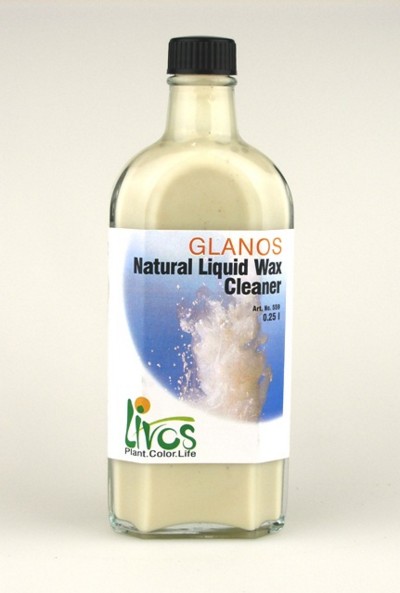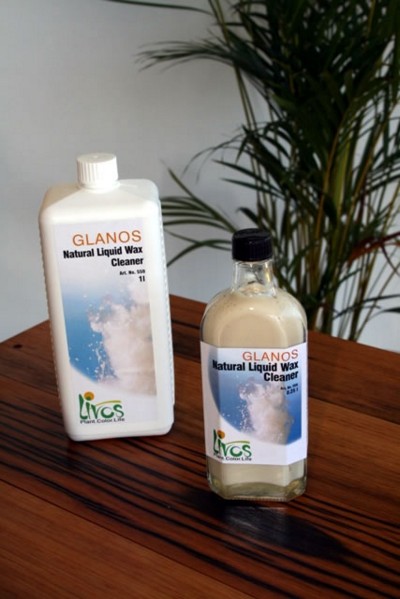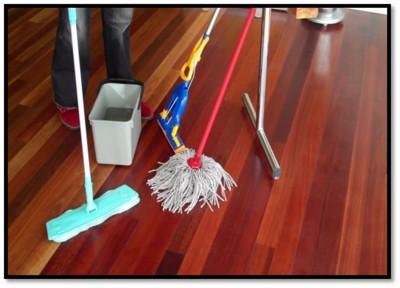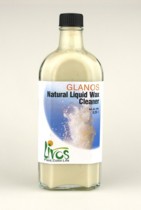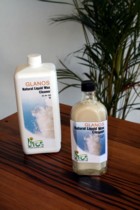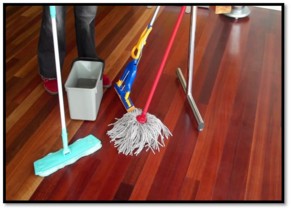 Material Safety Data Sheet
(100kB)

Technical Data Sheet
(46kB)
Related Products
GLANOS Natural Liquid Wax Cleaner #559
Product Description
Maintenance emulsion for oiled, waxed and lacquered surfaces, for floors or furniture also for tiles and linoleum. Cleaning, leaving a thin wax film restoring gloss. Note To avoid the development of layers on floors, use GLANOS Natural Liquid Wax Cleaner every 4th to 5th cleaning.
Suitable for
Cleaning interior surfaces that have been oiled, waxed and lacquered, as well as for linoleum.
Full Declaration
Water, potash, shellac wax, carnauba wax, Japan wax, corn germ oil potassium soap, sugarfatty- acid condensate, citric acid , ethanol and glycerol.
Coverage
Diluted with water: 1 tablespoon of GLANOS is sufficient for 5 l of water.
Cleaning Up
Rinse cleaning cloth or mop after use in warm water.