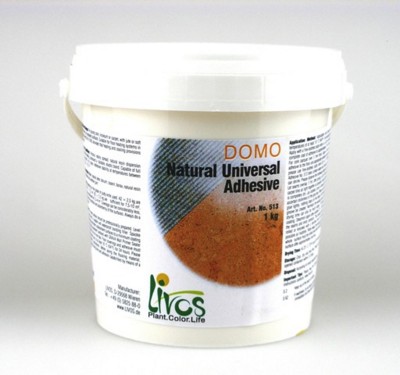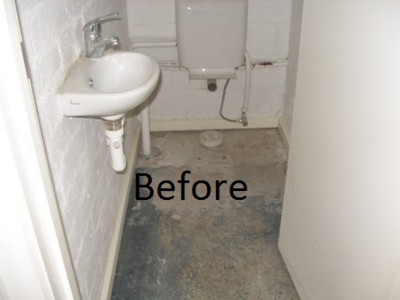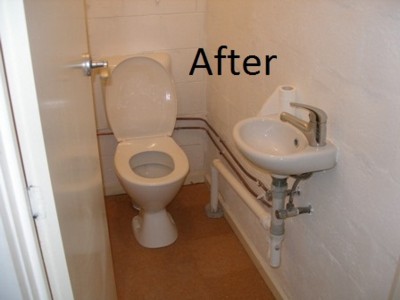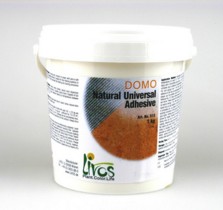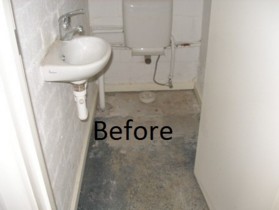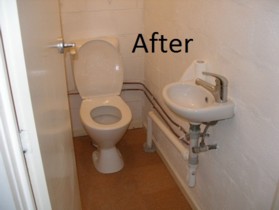 Material Safety Data Sheet
(97kB)

Technical Data Sheet
(96kB)
DOMO Natural Universal Adhesive #513
Colours:
Whitish when wet, yellowish after airing.
Product Description
Viscous, easily spread, natural resin dispersion adhesive. After settling, produces a durable, elastic bond. Capable of full use after 3 to 5 days.
Suitable for
Interior gluing with cork, linoleum or carpet, with jute or soft rubber backing, on prepared underground. Suitable for floor heating systems in accordance with DIN 18 365 provided that heating and cooling provisions are heeded.
Full Declaration
Water, natural latex, talcum, casein, borax, natural resin ester, isoaliphates and xanthan gum.
Coverage
Depending on the grade of putty knife used.
A 2 = 0.2 - 0.25 kg/ m², i.e. 1 kg for 4 - 5 m²
B 2 = 0.25 - 0.35 kg/ m², i.e. 1 kg for 3 - 4 m²
C 1 = 0.7 - 1 kg/ m², i.e. 1 kg for 1 - 1.5 m²
Coverage can be considerably less, depending upon the condition and absorbency of the surfaces. Test application is recommended
Cleaning Up
Clean equipment immediately after use with cold water. Remove adhesive spills immediately with a damp cloth.