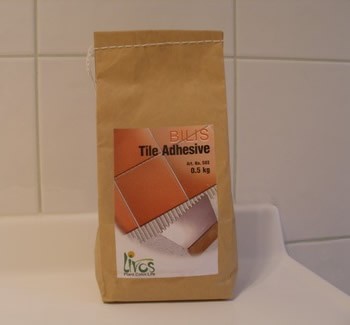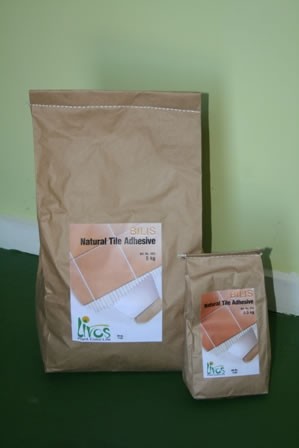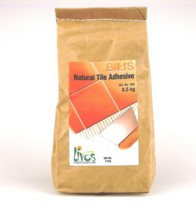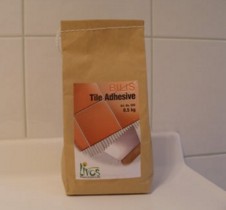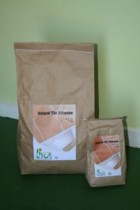 Material Safety Data Sheet
(112kB)

Technical Data Sheet
(165kB)
Related Products
BILIS Natural Tile Adhesive #503
Sizes:
0.5 kg; 5 kg; 25 kg.
For 25 litre please contact us for freight price
Product Description
Livos does not include any cement in this Bilis adhesive, furthermore it does not contain plastic binders, off-gassing plasticizers or other auxiliary chemicals. It is made from renewable raw material and is VOC (Volatile Organic compound) free.
Suitable for
Interior ceramic tiles and small mosaics on walls and floors made of concrete,composite materials, plaster, gypsum board, breeze block or chalky sandstone. Also suitable for heavy floor tiles and moist areas. Not suitable for swimming pools or heavy wall tiles. Apply using a toothed trowel.
Please Note: The maximum weight of the tile should be 250gm. A Normal household tile can be fastened on a wall with Bilis and after being completely dry, a maximum weight of 300g could be hanging from the tile.
Full Declaration
Casein, quartz sand, marble powder, white lime hydrate, cellulose and diatomaceous earth.
Coverage
Determine the exact amount needed by doing a test application. 1 kg is sufficient for cover area of 1 m2. Coverage could be considerably less depending upon the condition of the surface. Coverage achieved with a size B9 toothed trowel, for specifications of the B9 trowel click here.

Cleaning Up
Clean equipment immediately after use with cold water.