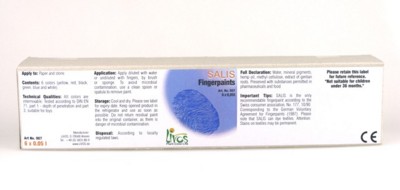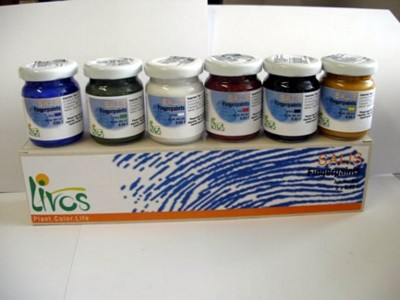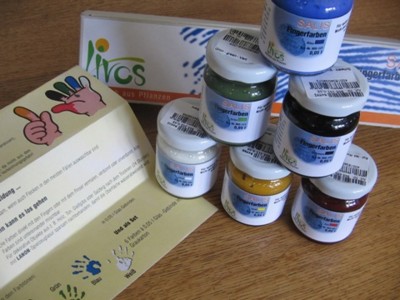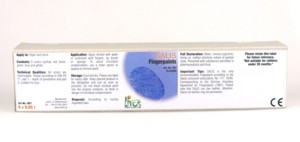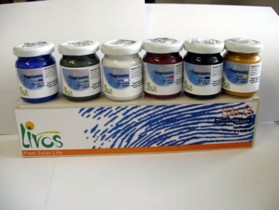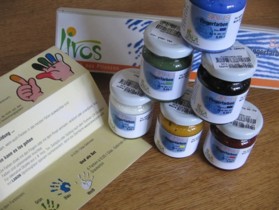 Material Safety Data Sheet
(93kB)

Technical Data Sheet
(79kB)
Related Products
SALIS Natural Finger Paints #907
Colours:
011 Yellow
111 Green
051 Red
121 Blue
038 Orange
202 White
Product Description
The SALIS finger paints are non toxic products, safe for babies and kids of all ages. The set comes with 6 colours, each in a 0.05lt glass container presented in a carboard box. The eco friendly paints can be diluted with water or used as is and can be applied with fingers, brush or sponge. All colours are inter-mixable.
Suitable for
All absorbent materials such as wood, stone, unglazed potter's clay, paper, cardboard, gypsum, or play dough.
Full Declaration
Water, mineral pigments, methyl cellulose, hemp oil, and extract of gentian roots. Preserved with substances permitted in the pharmaceuticals and food industry.
Coverage
Stir thoroughly! Use a clean spoon or spatula to remove the paint. Apply undiluted or diluted with water, using a brush, sponge, or your fingers.
Cleaning Up
Wash up in water.
Please note that SALIS can dye some fabrics. We recommend using a smock to protect clothing.