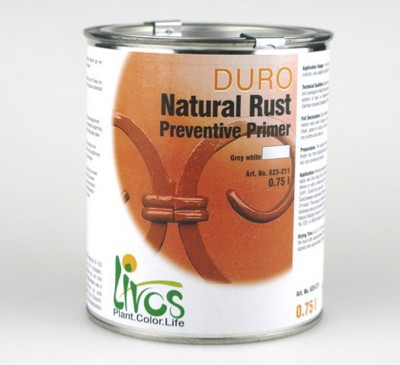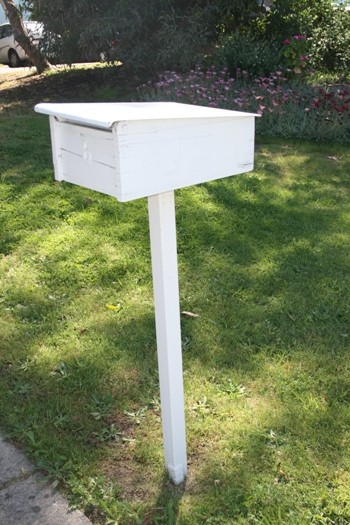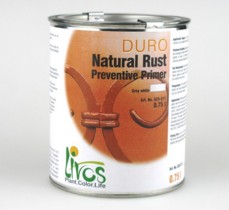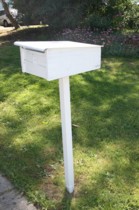 Material Safety Data Sheet
(111kB)

Technical Data Sheet
(106kB)
Related Products
DURO Natural Rust Preventive Primer #623
Sizes:
0.125 lt; 0.375 lt; 0.75 lt;
Colours:
051 persian red
211 grey white
Product Description
A natural rust protection without lead or chromates.
Suitable for
For interior and exterior iron and steel surfaces; also suitable for radiators and heating pipes.
Full Declaration
Zinc phosphate, mica, linseed oil - stand oil - natural resin ester, orange oil, mineral pigments, Isoaliphates, chalk, castor oil, talcum, silicic acid, drying agents free of lead, soy lecithin and citron oil.
Coverage
1 undiluted litre is sufficient for approximately 12 — 18 m² per coat
Coverage could be considerably higher depending upon the condition and absorbency of the surface. Test application is recommended
The optimal dried thickness of each coat is 40 — 50 μm.
Cleaning Up
We recommend SVALOS Thinner No. 222 to clean equipment immediately after use. Alternatively mineral turps may be used.