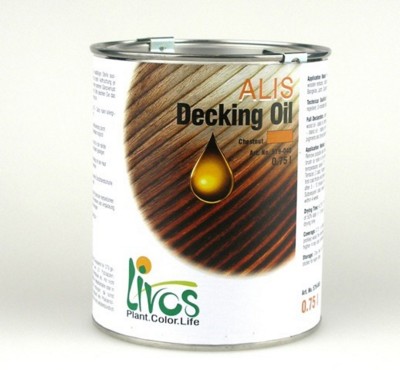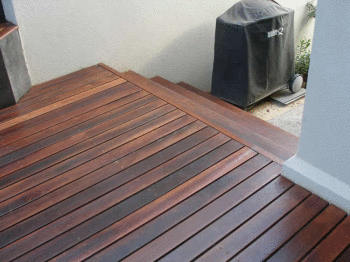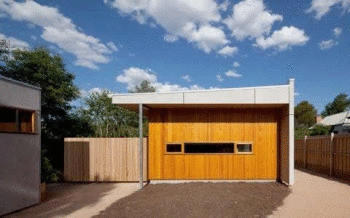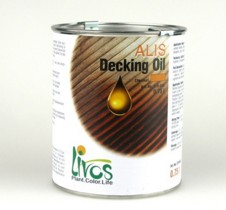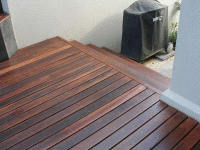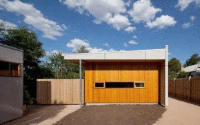 Material Safety Data Sheet
(101kB)

Technical Data Sheet
(90kB)

Colour Chart
(246kB)
Related Products
ALIS Decking Oil #579
Sizes:
0.05 lt; 0.25/0.375 tl; 0.75 tl; 2.5 tl; 5 tl; 10 lt
Colours:
022 Boxtree
048 Chestnut
068 Light teak
072 Oak
101 Black
748 Slate Grey
Product Description
Alis decking oil is a water resistant and open-pored oil for the treatment and care of deckings and wooden facades. It dries quickly, refreshing wooden surfaces without chipping or flaking staying smooth and easy to care for.
Suitable for
Exterior timber eg decks , window and door frames. It can be used as an initial treatment, and for the maintenance of exterior timber.
Full Declaration
Linseed oil, wood oil, linseed oil - wood oil - stand oil, orange oil, isoaliphates, linseed oil - stand oil – natural resin ester, earth - and mineral pigments, dehydrated amino sugar and drying agents free of lead.
Coverage
First coat: 1 lt is sufficient for approximately 21 m2 Hardwood / 20 m2 softwood Second coat: 1 lt is sufficient for approximately 35 m2 Hardwood / 28m2 softwood Profiled timber absorption can be up to 3 times greater
For "How To" information sheets regarding Application, Care and Maintenance and Rejuvenation please click here
Cleaning Up
We recommend SVALOS Thinner No. 222 to clean equipment immediately after use. Alternatively mineral turps may be used.