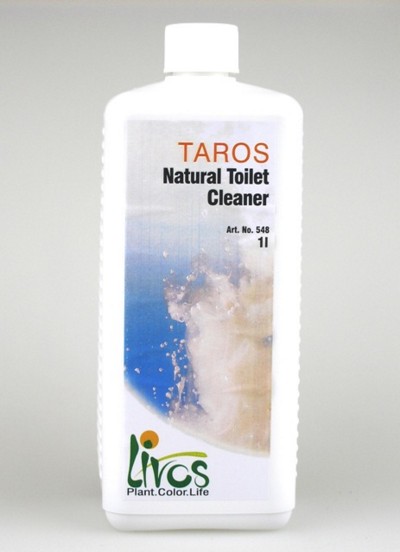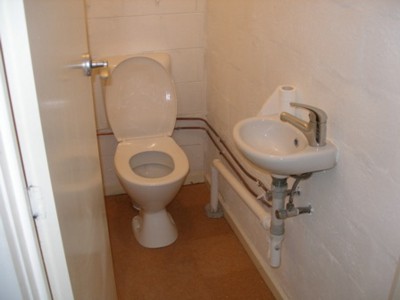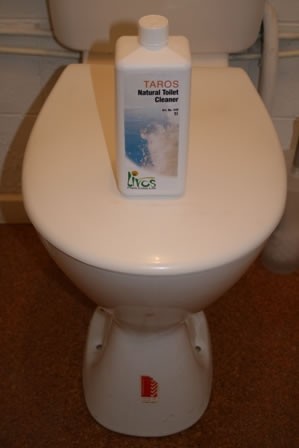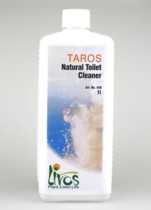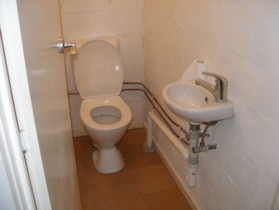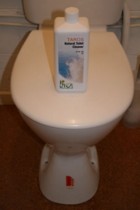 Material Safety Data Sheet
(110kB)

Technical Data Sheet
(108kB)
TAROS Natural Toilet Cleaner #548
Product Description
For cleaning of toilets, including heavily calcified toilets. Cleans dirt and odour gently. Dries fast without leaving stains. Dissolves lime and other soiling sensitive to acid. Dissolves urine stains after a short reaction time. Removes dirt and smell also in the case of hard water.
Suitable for
leaning dirty and also extremely calcified toilets and sanitary areas.

Full Declaration
Water, citric acid, ethanol, Reetha (soapnut) extract, polysaccharide and citron oil.
Coverage
Apply approximately 15 ml of TAROS all over the edge of the toilet bowl. Leave to react for a while, then brush the toilet bowl and flush. In case of heavy soiling allow to react for a longer time.
Cleaning Up
Rinse with water