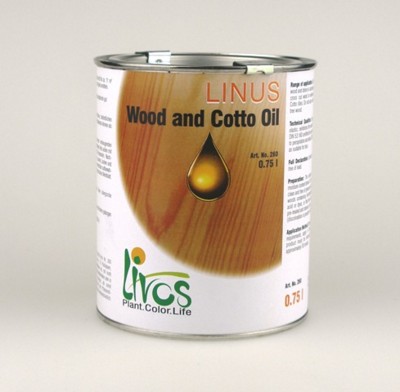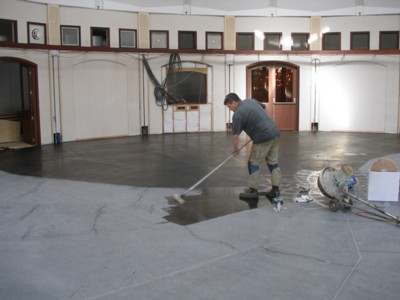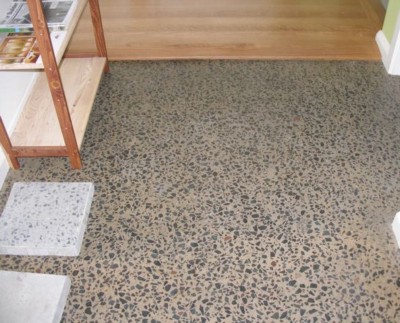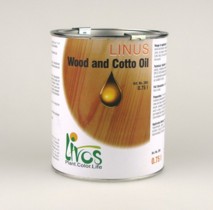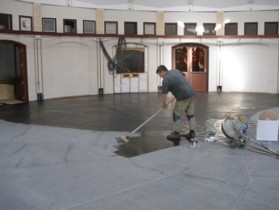 Material Safety Data Sheet
(78kB)

Technical Data Sheet
(178kB)
Related Products
LINUS Wood and Cotto Oil #260
Sizes:
0.05 lt; 0.75 lt; 2.5 lt; 5 lt; 10 lt
Product Description
Primer for interior and exterior timber and stone surfaces that are highly absorbent. Open pored, deep penetrating, permanently elastic, reinforces the wood structure while it deepens the natural color of the wood grain, slow drying. Also suitable for toys and cotta tiles.
Suitable for
Priming interior and exterior highly absorbent wood and stone, e.g. terracotto tiles. Not for wooden floors, cabinet interiors or fruit tree wood.
Full Declaration
Linseed oil and drying agents free of lead.
Coverage
Depending on the absorbency and the type of wood.1 litre undiluted is sufficient for approximately 12-18 m² per coat.
For "How To" information sheets regarding Application, Care and Maintenance and Rejuvenation please click here
Or to see a video of application on concrete please click here
Cleaning Up
We recommend SVALOS Thinner No. 222 to clean equipment immediately after use. Alternatively mineral turps may be used.