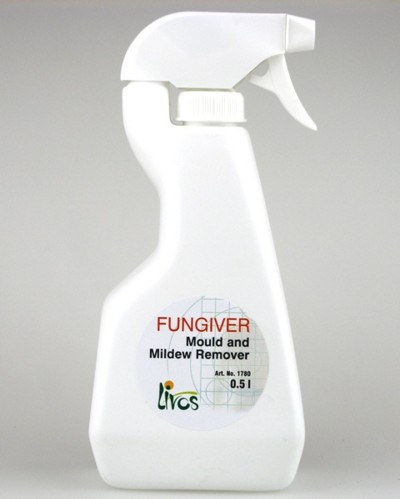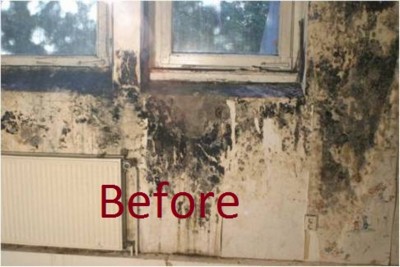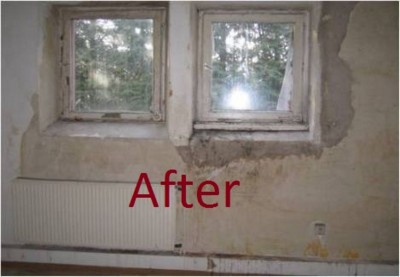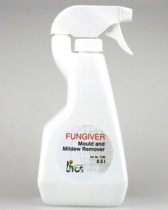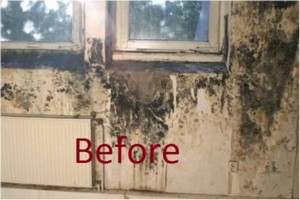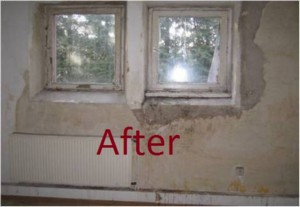 Material Safety Data Sheet
(100kB)

Technical Data Sheet
(100kB)
FUNGIVER Mould and Mildew Remover #1780
Product Description
Destroys mould and their spores, as well as bacteria. A one-time treatment against mould, mildew and their spores. Also acts as by mould-inhibiting and prevents new infestation, readily biodegradable.
Suitable for
For all interior surfaces like wood, walls, wall paper, tiles, breathable wooden composite boards. Also suitable for upholstery, carpets, curtains and other fixtures.
Full Declaration
Water, hydrogenperoxide, stabilizing fruit acids.
All ingredients are used in pharmaceutical quality.
Coverage
1 lt is sufficient for appr. 10 m².
Cleaning Up
Clean equipment immediately after use with water.